Explore the Biggest and Best Shopping Centres in UK in 2022 to make your UK shopping experience a learned one. Find out more here.
The article welcomes you to the resourceful insight on the biggest and best shopping centres in England in 2022.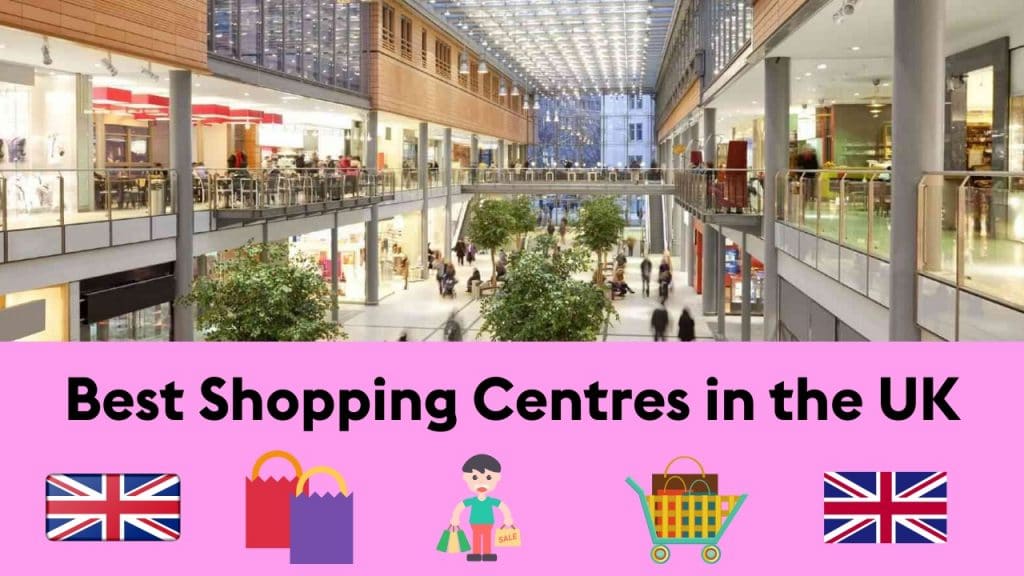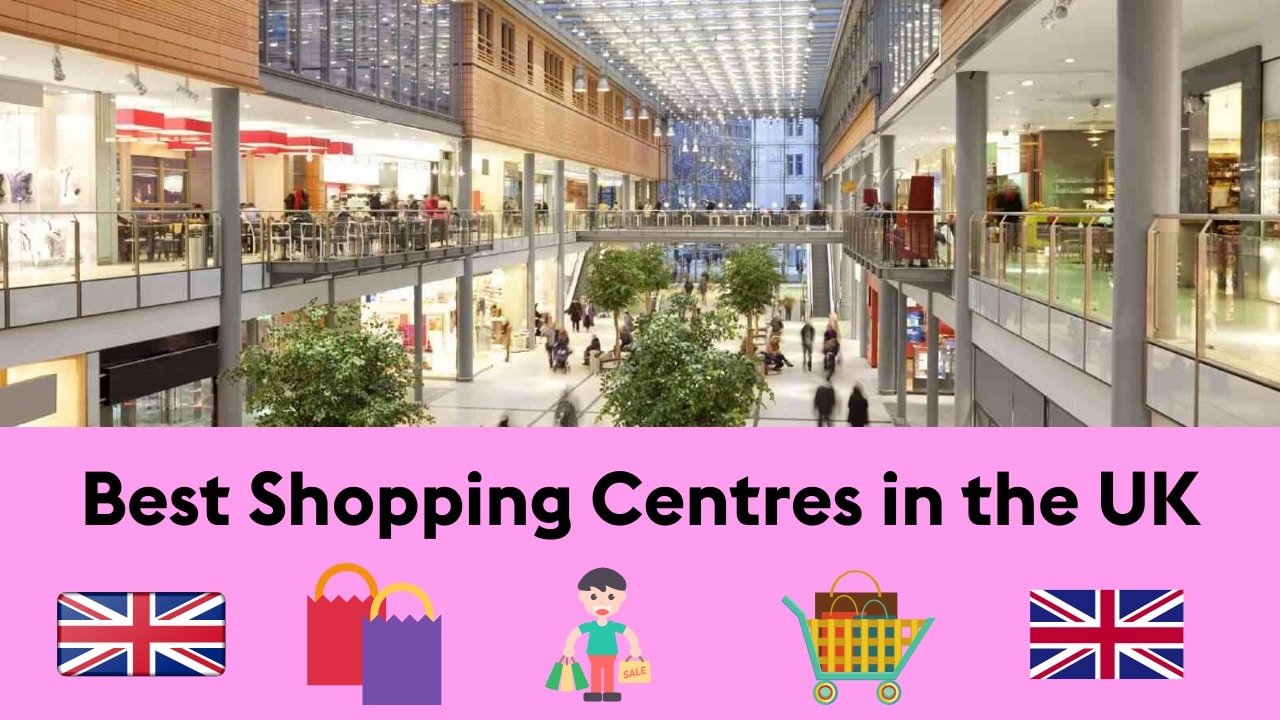 London, the fashion capital of the world is located in the United Kingdom and hence how can any other place ever host a bigger and better shopping centre than the country itself? Apart from its rich history, the country is also known for its popular shopping destinations.
To break the ice, United Kingdom is one of the most distinguished hubs of world-class shopping centres and is the flag bearer of fashion. Some of the shopping centres are equipped to attract a million visitors from all over the world.
Every year, the shopping centres witnesses a large amount of footfall with the shopping enthusiasts visiting them from all over the world to get the exclusive pieces displayed on their wardrobe.
Attracting a million tourists each year, the country offers the right kind of shopping indulgence for the travellers to have an all-round experience. We hope to offer you insightful information to help you get ready with your shopping bags!
An insight into the List of Best Shopping Centres in UK 2022:
If shopping in the UK has been your longest dream, well, we are here to offer you an insight that will upgrade your shopping game! Here is a list of the best shopping centres in UK in 2022 for individuals to indulge in a guilt-free shopping experience:
1. Westfield London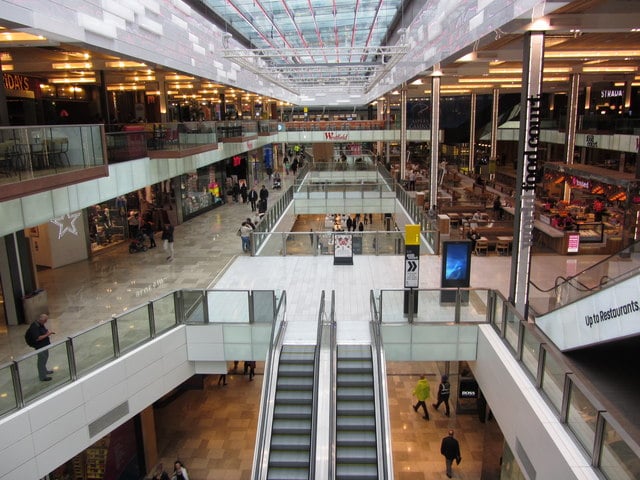 The largest shopping hub in Europe, Westfield London is located closest to the city centre. Spread over a wide expansion of a whopping 2.6 million sq foot after an expansion of 740,000 sq ft in White City, the shopping centre has taken over the largest shopping hubs of the world.
Offering state of the art department store distributed over four distinct levels, the John Lewis department store is the star attraction. With the store been distributed over 230,000 sq ft, other prominent brands included are Kidston, Ugg and Cath, The White Company and so on.
Having officially launched in the year 2008, the shopping centre is a beautifully designed vibrant structure with a glass roof resembling a wavelike structure. It can be easily accessed by one and all, because of lying in close proximity from the city centre and the underground connection.
Popular for being the best space for hosting public events in town, the largest shopping centre of UK offers a total of 450 stores, ranging from affordable to luxury brands. With as many as 35 luxury brands doing the rounds in Westfield, it indeed it a shopping paradise for the luxury lovers!
Offering 20 cinema halls, Westfield London offers the perfect opportunity for your soul to relax out after an exhausting shopping tour. Get yourself drinking and eating you heart out across 60 dine out places in the shopping hub.
2. Intu Metrocentre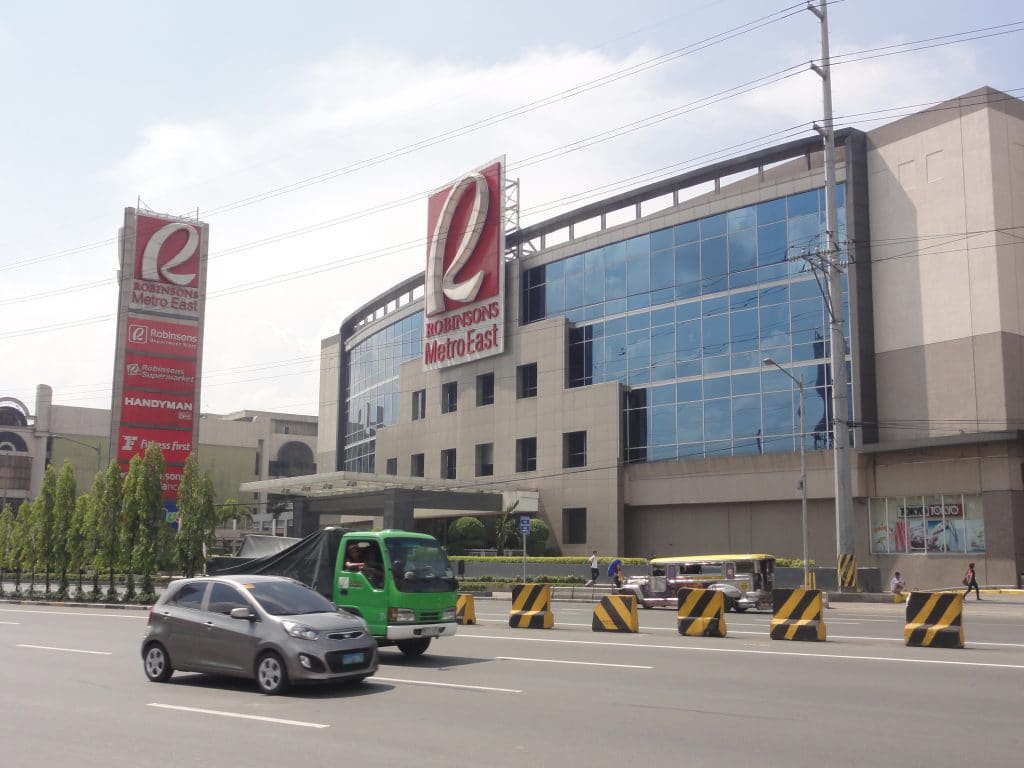 Known as MetroCentre, Intu Metrocentre is popular for being the biggest shopping centre in London. Located in a former industrial site situated near the Tyne River in Gateshead, Tyne and Wear, England, the shopping centre's first phase opened its gates on April 28th, 1986.
Formerly known as 'Metrocentre', the mall can be easily accessed by a wide range of public transportation, the easiest being a train from Newcastle Central Station that takes around 10 minutes to reach the spot.
Covering a huge retail space of 190,000 m2, the Intu Metrocentre proudly attains the sweet spot as one of the biggest shopping centre in UK. This shopping hub offers a wide range of stores presenting fashion for men, women and children, health and beauty, home and garden, and many more.
Being in close proximity to eminent hotels such as Holiday Inn Express and Marriott, Intu Metrocentre offers a range of facilities such as multi-screen cinema, food court, and popular restaurants that are bound to make your weekends even more special.
3. Bluewater Shopping Centre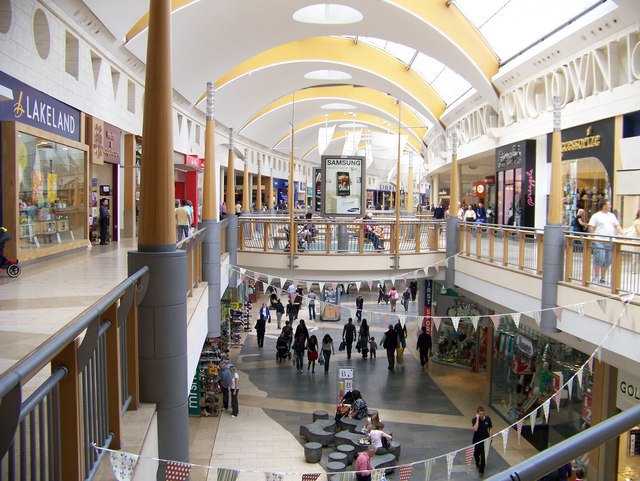 Located in Stone, Kent, England, Bluewater Shopping Centre is one of a kind shopping destination with its triangular-shaped design. Apart from the wide array of facilities and amenities provided by the mall, tourists are majorly awestruck by its fascinating shape that the structure brings in.
Located at a distance of 28.6km from London, the best place to shop in London is spread over a vast stretch of an area of 155, 700 m2. Surrounded by about 50 acres of trees, lakes, and parklands, the mall can be easily accessed through public transport.
By strongly boasting a total number of 13,000 parking spaces, the shopping centre is bound to welcome a large number of visitors. Boasting a total of 330 stores, 13-screen cinema, and 40 restaurants, the shopping centre is here to mend your boredom.
Bluewater Shopping Centre is also a hub of a number of eminent brands such as Primark, Superdry, Gap, Cath Kidston, and others which undoubtedly makes it a shopping paradise to relish. By taking its step towards reducing the impact on the environment, the biggest shopping destination in the UK believes in contributing towards making a sustainable difference to the world that further makes it rank among the best shopping centres in the UK.
4. Intu Trafford Centre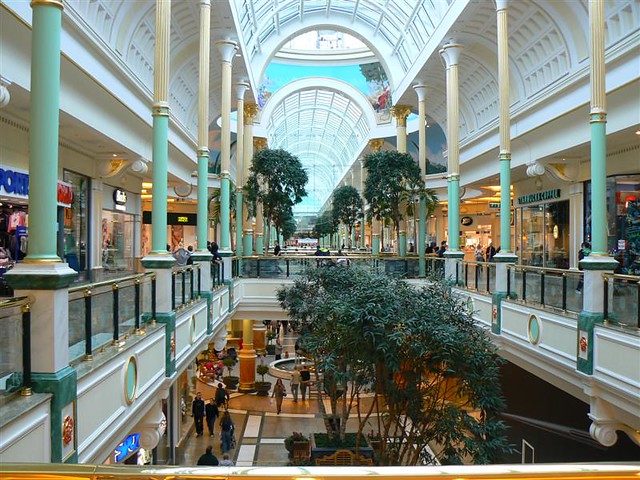 Proudly declared as one of the largest shopping centres in the UK, Intu Trafford Centre is located in England. Situated near Trafford Park Industrial estate in Greater Manchester, one among the largest shopping centre in UK is gloriously embracing visitors since 1998.
This large indoor shopping mall represents Baroque style architecture and is beautifully designed in a florid and fluid style elaborate design. Painted using asymmetric designs and pastel hues, Intu Trafford Centre is the fourth largest shopping centre in United Kingdom.
Developed by the popular Peel group, the shopping complex represents the beautiful design of a steamship that has a close uncanny resemblance to the Manchester Ship Canal. It offers a large number of your favourite shopping stores, from Adidas to Zara under one single roof.
Proudly hosting the largest food court of Europe and the busiest cinema hall of UK, the Intu Trafford Centre attracts a humungous crowd each week. With a total of 11,500 car parking spaces, one among the best shopping centres in UK welcomes you to explore the best of shopping experience in UK.
5. Westfield Stratford City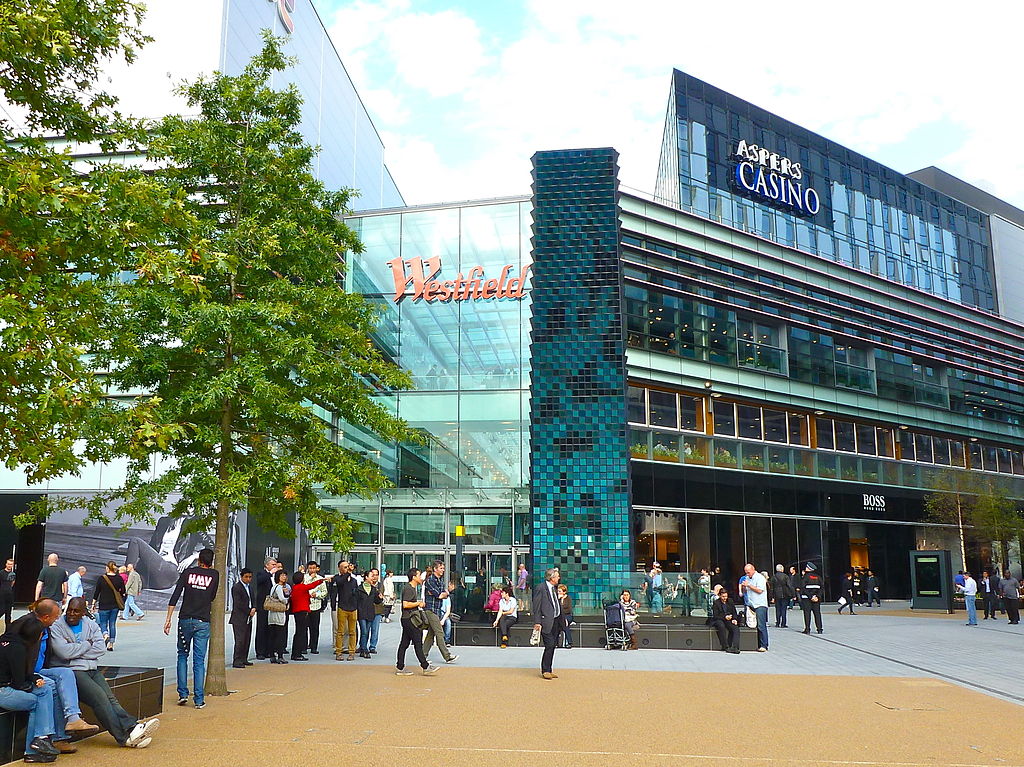 Located in Stratford, London, Westfield Stratford City is a must visit shopping hub in the UK. Spread across a large retail floor area of 177, 030.6 m2, largest shopping mall in Stratford had opened its doors officially on September 13th, 2011.
A hub of leisure activities, Westfield Stratford City offers more than 250 brands with eminent ones being Zara, Hugo Boss, and Marks & Spencers, and so on. Do not worry if you need a place to eat after being tired shopping, as the mall offers a total of 70 restaurants offering delectable cuisines.
Hosting a 17 screen cinema, it also seeks to attract the movie buffs. With a 24-hour casino operating day and night, one among the biggest shopping centres in UK is the perfect rejuvenation hub for all.
Closely situated to the eminent landmarks of the city such as London Olympic Park, East Village, Stratford Regional Station, Stratford International Station, International Quarter London, and more, the biggest shopping centre in England can be easily accessed from each and every part of the city.
6. Liverpool One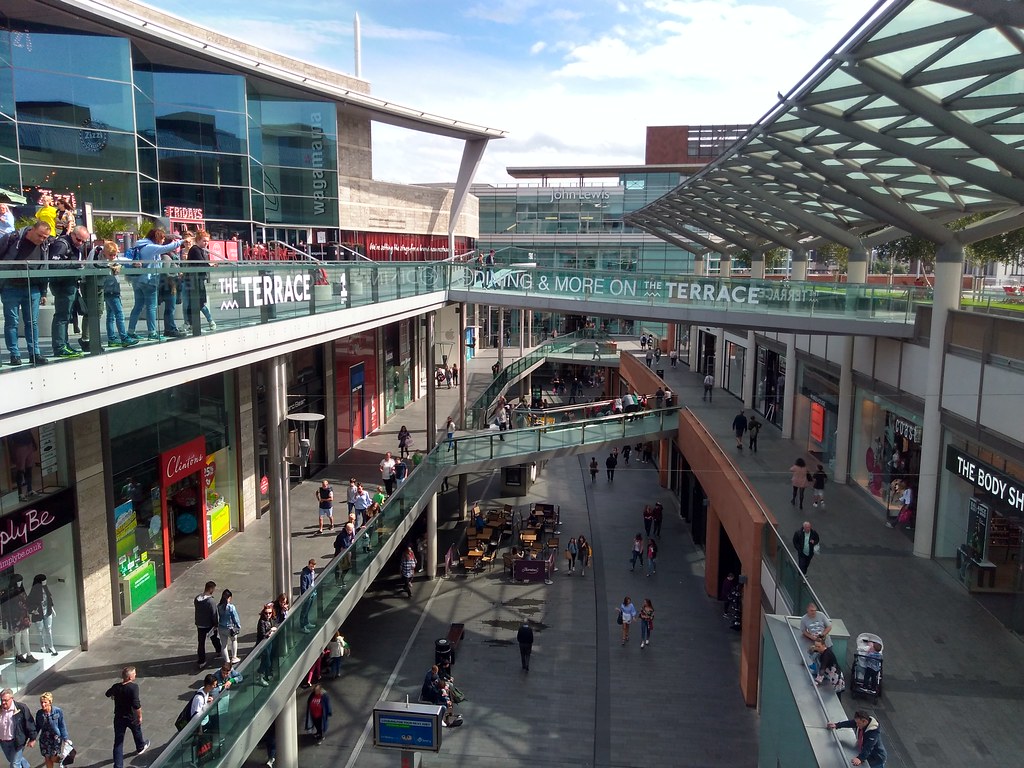 Well, Liverpool F.C is not just the only Liverpool that the United Kingdom has to offer. In fact, there is more to it and Liverpool One is undoubtedly the best shopping centre in Europe that can be included among the list of the biggest ones in the city.
Distinct from the former indoor mall, the largest shopping centre of Liverpool is an open-air shopping complex that has a world to offer to its visitors. Liverpool One ranks as the sixth largest shopping hub of the country and offers more than 170 stores under one roof.
Located in Liverpool, England, the shopping hub offers the perfect leisure activities to the visitors to make their day outs even more happening. By offering an extravagant golf centre along with a 14 screen Odeon cinema, Liverpool One is a hot favourite among the Liverpool residents.
Located within close proximity from the train stations in Liverpool, the mall is one of the biggest shopping centres in UK. Make most of the bars and restaurants to have a fulfilling shopping experience in Liverpool.
7. Bullring & Grand Central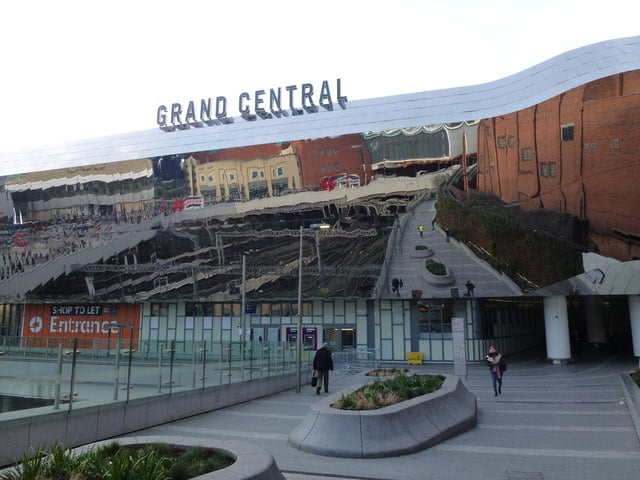 A major focal point of shopping in Birmingham, Bullring is when combined with Grand Central makes way for being one of the best shopping malls in UK. Connected with Grand Central through a bridge link, it takes pride in engaging a wide range of retail, leisure, and dining options for visitors in Birmingham.
Since the middle Ages, it has been one of the major centres of shopping for Birmingham. Until 2004, it was the busiest shopping axis of UK with a few million visitors flocking in an out on an annual basis.
Having opened its doors for the visitors on 4th September 2003, Bullring is an iconic stature that has also emerged as one of the most iconic sightseeing places in UK. It features disc-like patterns that render a shine of its own.
Spread over a total area of 1,585,000 square feet, Bull ring is a busy shopping centre in Birmingham offering 240 fashion stores and restaurants that make your taste buds fall in love with them. Located close to a few of the primary historic spots of the city, the best shopping centre in London can be easily accessed by all.
While on your next trip to Birmingham, do not forget to click yourself against the most Instagram worthy location and the best shopping outlets in UK!
8. Meadowhall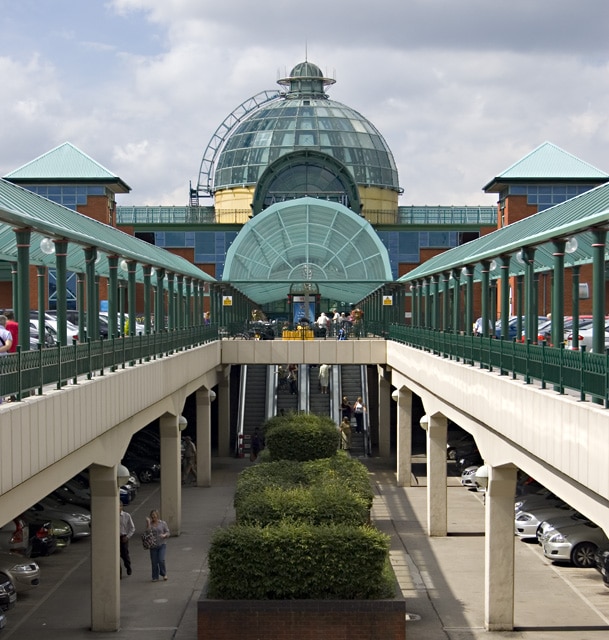 A popular indoor shopping mall of Sheffield in England, Meadowhall is the leading shopping and leisure hub in Sheffield, England. It houses a large number of international brands that make your shopping experience a fun-filled one.
Being the largest shopping hub of Yorkshire, the Meadowhall is currently having a lot of consideration on plans of extension. From Apple to H&M, you name any brand, and the hub has it in Meadowhall!
The largest shopping centre of Sheffield opened its arms to the visitors on September 4th, 1990, and houses a large floor area of 139, 355 m2. Housing more than 280 stores, the centre attracts a few million visitors each year.
Presenting an amalgamation of 12,000 parking spaces, Meadowhall is one of the largest shopping mall in the UK that is capable of handling a large crowd. By offering something for everyone, the Yorkshire shopping hub welcomes the movie buffs to witness a gigantic cinema watching experience with 11 screens showcasing the latest released movies.
9. Intu Lakeside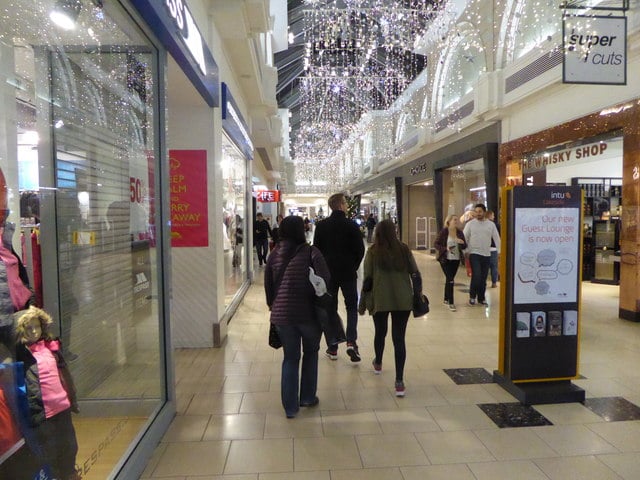 Arguably popular as one of the hot favourites of Essex, Intu Lakeside makes its way to the top 10 of the biggest shopping centres in UK. Spread over a large area of 100,000 m2, the mall is located just beside the beautiful Alexandra Lake.
Having undergone a number of refurbishments, the lakeside mall underwent a revamp with new Italian porcelain flooring, new lighting, ceilings, glass roofs that add the perfect amount of sunshine to make your shopping day out even brighter.
A home to 245 stores, 50 café and dining places, Intu Lakeside has your leisure activities sorted. The top floor is filled with the eminent stalwarts of fast food such as Nandos, Taco Bell, Wasabi, KFC, and Five Guys with a huge food court offering the best of cuisine.
If you want to add a little more romance in the air, you can easily take a quaint walk with your partner outside the boardwalk of the best shopping malls in London to enjoy a gala time while overlooking the pristine lake.
Some of the latest attractions such as Crazy Golf, Flip Out, indoor trampoline, Puttshack, Nickelodeon Entertainment Centre, and sure to keep you engaged throughout the day!
10. Westgate Oxford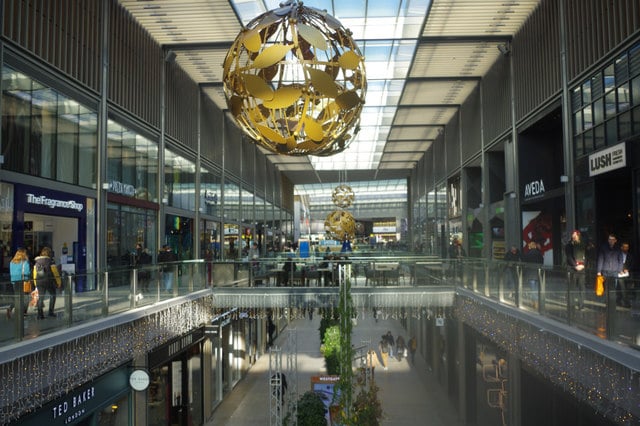 If you know London, you too sure know about Oxford! Apart from being popular as an educational hub of the world, the city Oxford also proudly boasts to be one of the best shopping centres in UK in 2022 among the residents and visitors.
Spread over a vast stretch of 74,322 m2, Westgate Oxford is the 10th largest shopping centre of UK. Located near Oxford Castle, the largest shopping centre of Oxford is a sight to watch with its streets like walkways and humungous glass roofs.
Having opened originally in the year 1972, Westgate Oxford underwent a refurbishment recently amidst the year 2016-2017. With having the refurbishment done, the mall today is larger and a lot more modern than what it used to be!
Offering a number of rooftop dine-outs, the restaurants render a breathtaking view of the Oxford skyline. Apart from making most of the new branded stores, now you can also enjoy the five screens Curzon cinema, library and gym in the best shopping centres in England.
With popular attractions such as Golf Club and Escape Hunt, Westgate Oxford is sure to keep you occupied on a day outing!
11. St.David's, Cardiff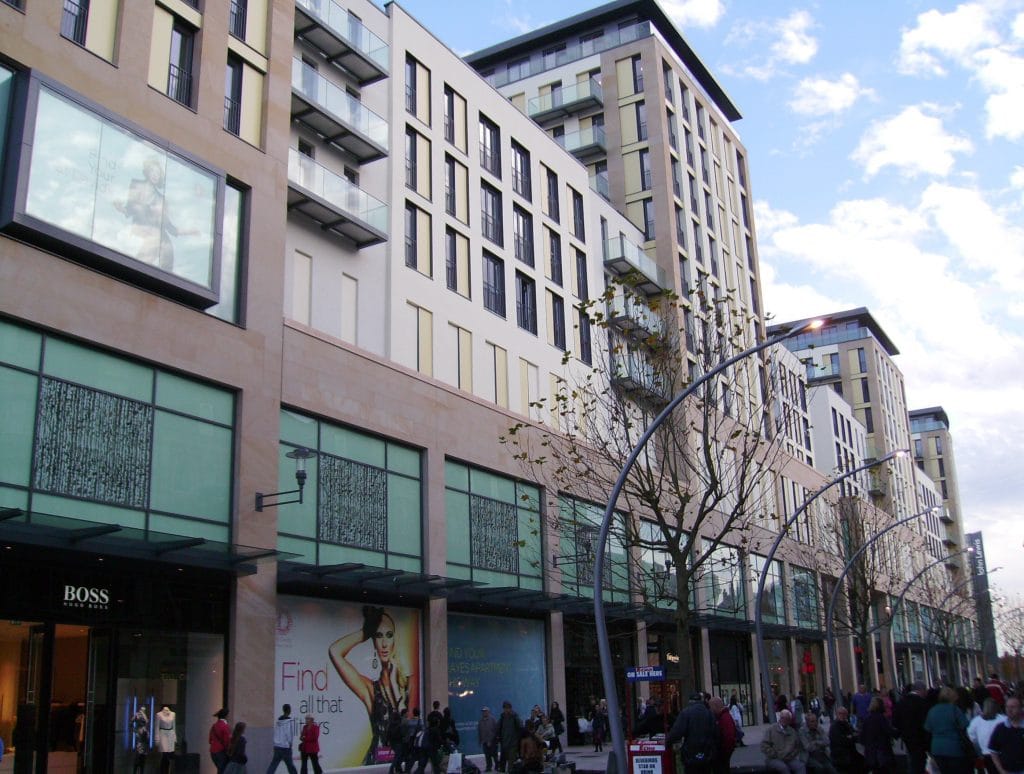 Formerly known as St.David's Shopping Centre, St David's Cardiff is one of the most pivotal shopping centres located in the city centre of Cardiff, Wales. Located in Hayes area, St. David's is the eleventh largest shopping centre of UK.
Similar to a few other malls in UK, this too underwent an extension that cost a whopping 675 Euros that welcomed the shopping hub among the top 5 favourites in the United Kingdom.
Having opened officially in the year 1982, the mall underwent a revamp to open its phase 2 and be bigger and better. The initial count of 58 stores became 88 as it opened out in 2009 with its second phase named St David's 2.
With the exclusive John Lewis Department Store spread over an area of 24,000 m2, the largest shopping centre in Cardiff is spread over a retail space of 967, 500 sq ft. Offering 3,000 parking spaces; it sure has emerged as one of the busiest shopping destinations in UK.
12. Cabot Circus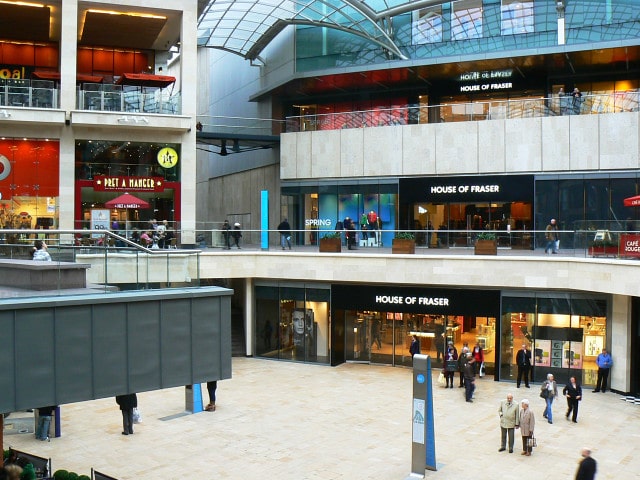 Located in the heart of Bristol, England, Cabot Circus is a magnificent shopping centre that boasts a uniquely designed structure. Offering the best of worlds in the biggest shopping centre in UK, indoor and outdoor access, the structure is a four-storey mall offering as many as 140 branded stores.
An in-house hub of stalwarts such as Levi's, Apple, Hollister along with varied entertainment amenities, and the shopping centre offers an experience to relive. Experience the popular facilities such as mini-golf and cinema available for shoppers to enjoy. The best shopping centre in Bristol is divided into three streets along with multiple levels.
A 13-screen showcase cinema along with multiple events, the best shopping centre in UK boasts multiple parking spaces as many as 2500. Comprising stores, offices, cinema hotel, and apartments, the mall opened out its doors on September 2008 after thoughtful planning and execution of 10 years.
Explore a Hub of Biggest & Best Shopping Centres in UK in 2022:
If shopping is your kind of game, you are definitely spoilt for choice in UK!
Each of the above-mentioned shopping centres is unique in its own sense, offering a fascinating charisma. These modern shopping centres are sure to keep your day occupied by offering the best of everything.
Laze around on a bright sunny day in UK while indulging in a guilt-free shopping experience across the best shopping centres in UK. Experience a world of shopping from the best brands, finest restaurants and enjoying the most of the leisure activities offered.
If shopping in UK is on your list, do not forget to stroll through these eminent shopping centres to reminiscence the finest form of shopping experience.